Now that the series is out on Starz (which I do not have…boohoohoo), I feel like I'm hearing more chatter than ever about
the Outlander series
by Diana Galbadon.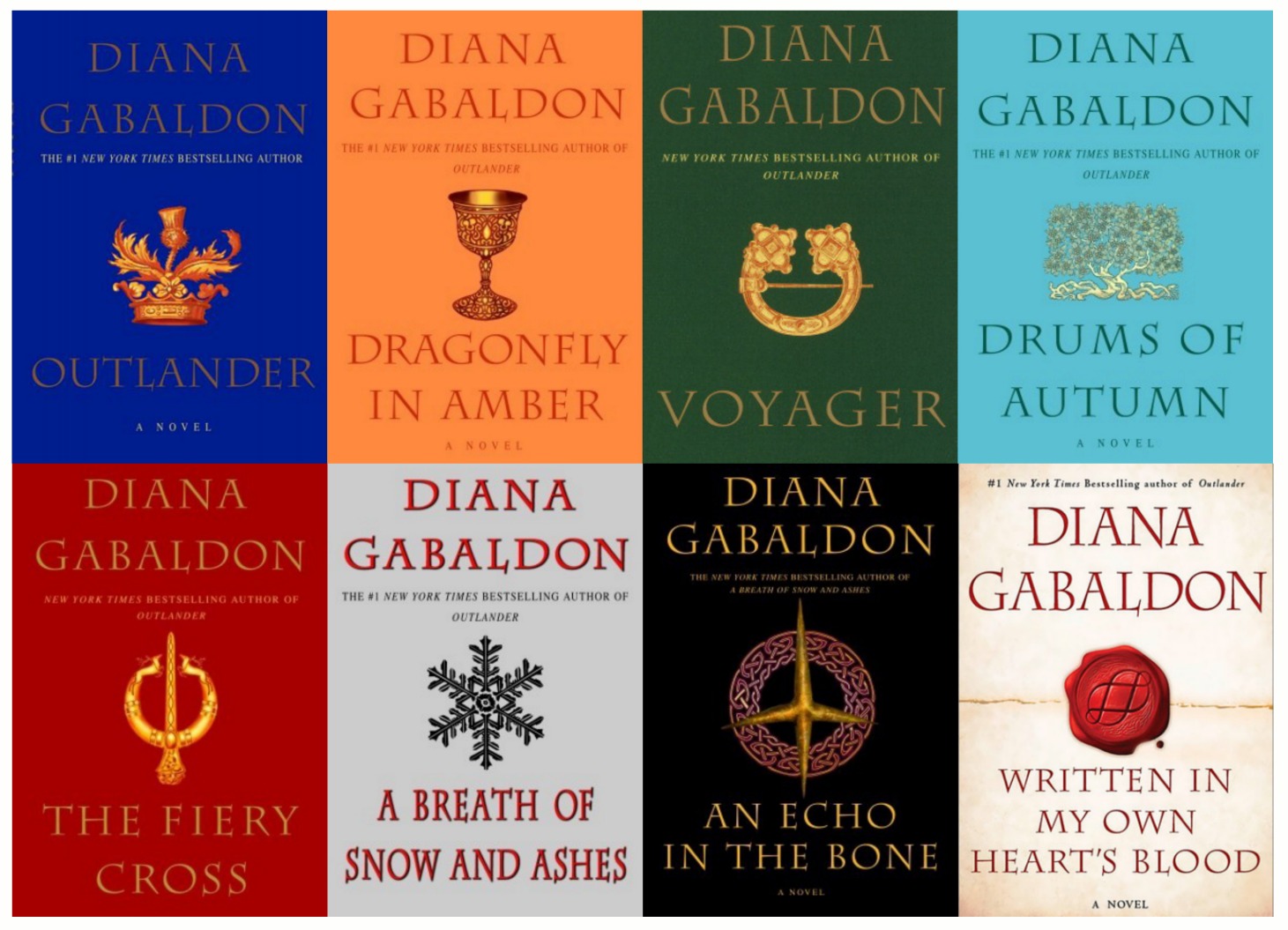 Blonde Amanda introduced me to this epic story when we first met a little more than five years ago. Over the course of a sleepless month (I had a newborn so my nights would have been sleepless anyway), I read books 1-7. You'll know that this in and of itself is pretty epic if you've ever seen one of her books (they aren't little). I took care of my littles during the day, reading every chance I had. I stayed up all night, reading while feeding the baby. And in the afternoons, Blonde Amanda and I would sit on her porch or mine, having a cocktail and discussing dreamy Jamie and old Scotland. It was somewhat of a problem seeing as I had a brand new house and hoards of boxes to unpack. But I remember those days so clearly and fondly!!
Here's the Goodreads synopsis of the first novel:
The year is 1945. Claire Randall, a former combat nurse, is back from the war and reunited with her husband on a second honeymoon--when she walks through a standing stone in one of the ancient stone circles that dot the British Isles. Suddenly she is a Sassenach--an "outlander"--in a Scotland torn by war and raiding Highland clans in the year of Our Lord...1743. Hurled back in time by forces she cannot understand, Claire is catapulted into intrigues and dangers that may threaten her life...and shatter her heart. For here she meets James Fraser, a gallant young Scots warrior, and becomes a woman torn between fidelity and desire...and between two vastly different men in two irreconcilable lives.
This series is hands-down, without-a-doubt the most engaging, intriguing, and enthralling I've ever read. I know the characters and their families and their trials and triumphs and I care about them. I adore historical fiction and this is it at it's best. And Jamie Fraser is seriously the most dreamy hero of all time. Seriously. It almost makes me glad I don't have Starz because I'm not sure how the on-screen Jamie could ever live up to the one in my mind's eye.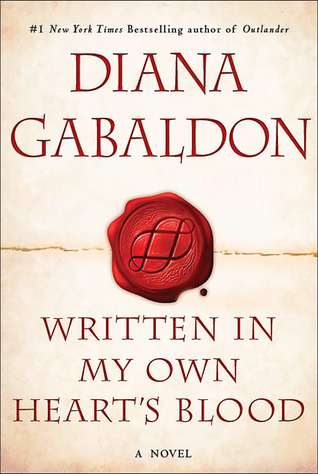 After finishing the first seven, I have been on pins and needles for FIVE YEARS waiting on number eight. Diana averages four years per book – but they are SO worth the wait!! I read Written In My Own Heart's Blood just before school started back and it was amazing. I think I cried when I finished it because I will be in my early 40's by the time the next one comes out. LOL.
I realize the books are a little scary to look at, and the thought of reading eight of them can seem daunting. But if you ever try one book I've ever reviewed, let this be the one!!!
Now that I've gone totally over the top with my love for Outlander, raise your hand if you're with me!!!! And let me know if the Starz series is worth camping out at my friend MZ's house to watch!!
xoxo